FORGET ME SPOT
STAIN PATCH SPOT REMOVER
Everyone knows doing laundry can be a hassle.  Especially when you have a stain on your clothing and you don't have time to throw it in the wash right away.  Forget Me Spot Stain Patch Spot Remover takes the hassle out of stain removal with our patented pretreatment patch.  Just leave it on the stain until your laundry day, the stain remover and film will dissolve in the wash.  Now it is OK to put off laundry day.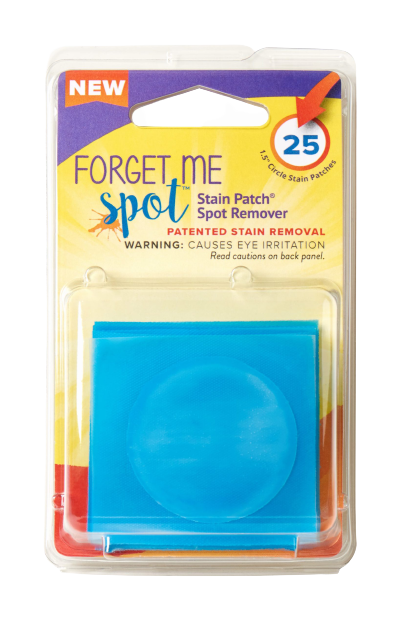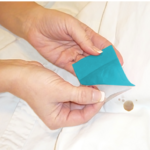 APART blue liner after removing clothing item.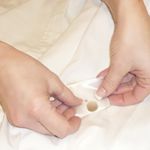 CLEAR PATCH (remover & film) into all areas of the stain by firmly smooshing it around. Leave the entire patch on item.  Don't worry the patch (remover & film) will dissolve in the wash. Let the Stain Patch penetrate the stain for at least 12 hours before washing. The longer you wait the better.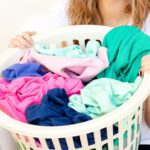 CLOTHING with patch into hamper, laundry basket (or onto floor).  Remover stays on the spot and will not get on other clothes.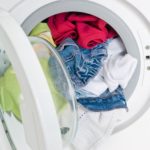 WHEN YOU WANT. But we recommend within 2 weeks of applying.  Cold or hot water is fine. Remember to check for stain removal before placing item in dryer. 
CATCH THE STAIN, SAVE YOUR CLOTHES
We have all been there. You get a stain. You know you should do something about it. But you forget. Place Forget Me Spot near your hamper or where you change your clothes and you'll never forget a stain again. Forget Me Spot is there for you while the stain is fresh on your mind – and on your clothes.
And the best part, Forget Me Spot Stain Patch Spot Remover dissolves in the wash!
Has this happened to you?